Starting September 19, the Dementia Society is challenging the community to do a brain-stimulating activity every day to improve brain health and raise awareness and funds for dementia support.
At the Dementia Society, our vision is to ensure no one faces dementia alone—which is even more critical now, as COVID-19 further isolates people living with dementia and their care partners. Now more than ever, our community needs social connections and support. And we are now offering numerous programs online, and with your support, we can do more.
When you participate in the BrainyActive Challenge, you send a message of hope to the 24,000 people in Ottawa and Renfrew County currently living with a diagnosis of dementia.
This challenge engages people to connect with loved ones and community safely – both virtually and in-person – while respecting COVID measures.
Starting Saturday, September 19, 2020 until Thanksgiving
Follow these steps to get started:
Sign up for the challenge – on your own or with a team of friends, family or colleagues
Make a donation on the campaign website—BrainyActiveChallenge.ca
Ask for support– your friends can sponsor you for any amount on the BrainyActive participant website
Do a #BrainyActiveChallenge activity (ideas here) every day to boost your brain, take a picture or video, and share
Enjoy your new sharper and more resilient brain!
Dementia Society Protected!
All participants who raise $100 or more will earn a nifty protective washable facemask and a lawn sign to show your support for people living with dementia in our community.
Given the current COVID-19 infection rates in our region, there will be no public distribution of kits. Volunteers from our Founding Sponsor, Bakertilly Ottawa LLP Chartered Professional Accountants, are delivering kits to $100+ donors' addresses in the greater Ottawa Area.
Delivery will be contactless, volunteers will wear masks and sanitize their hands before and after delivery.
You will be notified of delivery by email from the Dementia Society.
Volunteers will drop your kit at your door, ring the bell and depart.
All we ask is that you put up your own lawn sign in a visible palace to help us raise awareness of the BrainyActive Challenge.
Donors outside the City of Ottawa limits will have a mask mailed to them.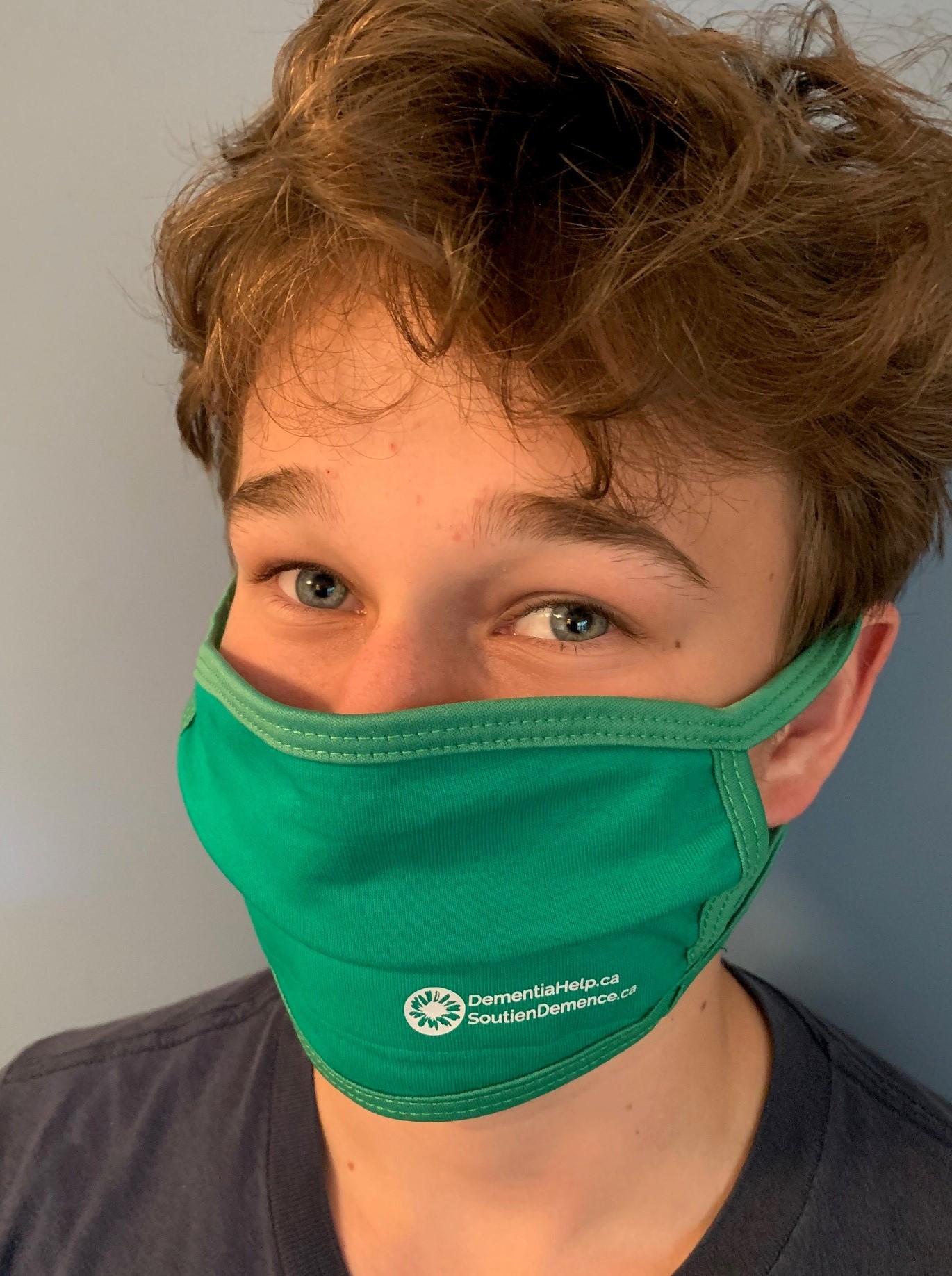 Here are some resources to help with your BrainyActive Challenge:
Accessing your Participant Centre
Check out these tips if you need help using your participant centre
A BrainyActive Challenge Calendar to track your progress
Download in English   Télécharger en Français
"I'm getting BrainyActive for…" image to share why you're participating in the BrainyActive Challenge
Download in English   Télécharger en Français
Complete this word search and post it on your social media for a chance to win an Ogio "BrainyActive" backpack filled with fun activities to help keep your brain healthy! Use #BrainyActiveChallenge, tag @thedementiasociety and challenge all your friends to get "BrainyActive" for the people in our community living with dementia, their caregivers and their family. The winner will be announced on October 15th.
Hosting a fundraising event to support your BrainyActive - ideas
Want to do a little "doing" and not just "asking" your friends and family? How about hosting a virtual fundraising event. Here are some ideas to get you started.
Virtual karaoke party
Virtual fun run
Virtual scavenger hunt
Yoga & fitness classes online
Virtual crafts class
Virtual wine/gin/whiskey tasting
Online cooking classes
You can ask for a contribution to participate or charge a specific fee. Get in touch with us at BrainyActive@dsorc.org for more ideas.
Accepting Cash and Cheque Donations
If you are not comfortable using the online process for fundraising, download the Pledge Form.
Download in English   Télécharger en Français
Have questions?
Check out our Frequently Asked Questions page.